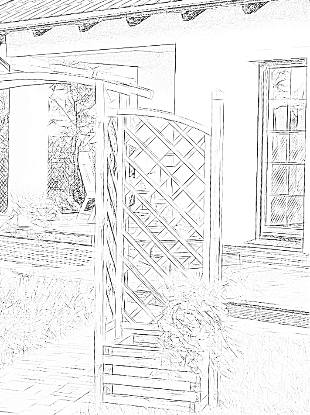 We know that every garden is unique, one of a kind. It should captivate with its architecture and provide an oasis of peace.
Following this motto, we offer you our products in five different categories: palisades and rollborders, fences and gates, pergolas, flower pots and lattice planters, as well as auxiliary garden equipment, which also includes a range of components for assembly of fences and gates, etc.
Each of our products is made with high precision and involves the unique atmosphere of the Tuchola Forest.
Made from wood sourced from responsible forests.
---
Certificate
---
Download catalogue